Pre Wedding Photoshoots Location in Delhi, India
The Perfect Location
SETS PORTFOLIO
---
Welcome to The Perfect Location, where Photographers can enjoy Time, Space & Privacy to create the perfect frame and couples can realize the prewedding of their dreams.
Situated on Mathura Road near Badarpur-Faridabad Toll Plaza, this 3 acre space provides a variety of beautifully designed sets with great attention to detail and an authentic feel which you will not find anywhere else. Our large 360* degree view sets provide multiples angles and depth which lend to create your perfect shots for not only pre-weddings but also maternity and family shoots as well.
We don't have any branches. We don't provide any equipment like cameras, lights etc.
The Perfect Location
PRE-WEDDING & OTHERS VIDEOS
---
Testimonials
What Our Clients Say
---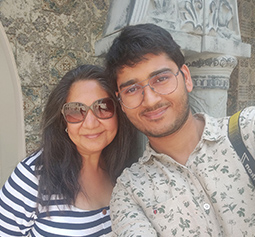 Our Client
SHASHANK
I'm reminded of Georges Braque's Nature Morte by the geometric set. The golden hour at Maazi Parasti is one of my favorites. Tuscany Street and Spanish Old Town are worthwhile investments. The Moroccan Fort is one of my favorites. Each time I shoot here, I feel revitalized. All of these well-considered arrangements made it possible for me to focus on my craft without being distracted. It's extremely admirable how creatively Madhulika and Nimesh approached their sets. Rathik deserves to be singled out. His friendliness, expertise, and professionalism were immediately apparent as soon as I entered. TPL is the perfect choice. I wholeheartedly recommend this location and eagerly look forward to my next opportunity to shoot at TPL.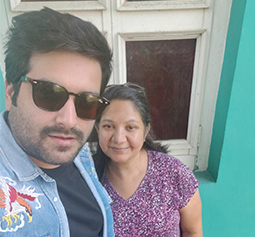 SAFARNAMA FILMS
LAKSHYA MANWANI
It's always a delight to shoot at TPL. The sets are professionally designed catering to all genres of photography and cinematography. May it be fashion or Prewedding shoot, the sets are big enough and aesthic too. Drone shots are also possible in a few sets which makes TPL - The perfect place for all photographers! I've been shooting here since TPL had opened and I've never got bored of this place. They keep renovating by adding new sets which are beyond beautiful.!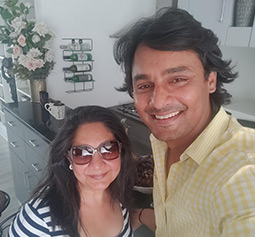 PHOTOGRAPHY
Amit Puri
The perfect location as it's name reflects it is actually a perfect place for any or every type of photo session be it pre wedding, maternity, family or commercial etc. Here we get to have very clean and hygienic atmosphere. The changing rooms are spacious and comfortable. The sets have been created in such a realistic manner that image speaks in itself. The best part is TPL is growing with new sets with in a short span time. It has something new everytime you visit. It's kind of our second home when it comes on going for a pre wedding shoot. Love working at TPL. Highly recommended 👍
Get In Touch
CONTACT INFORMATION
---
WE ARE OPEN FOR BOOKINGS.
WE ONLY PROVIDE THE LOCATION I.E. BACKDROPS AND PROPS. WE'RE NOT PHOTOGRAPHERS OURSELVES AND WE DON'T HAVE ANY TIE-UPS WITH PHOTOGRAPHERS OR MAKEUP ARTISTS.
---
---
SITYE VISIT/RECCE BY APPOINTMENT ONLY
---